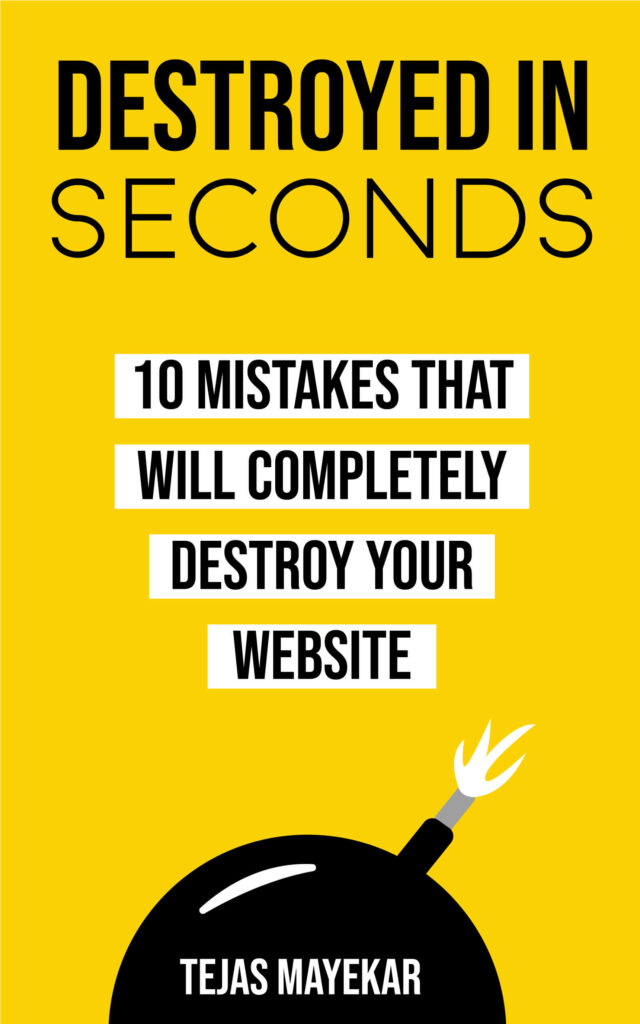 Destroyed In Seconds: 10 Mistakes That Will Destroy Your Website
This book highlights the not-so-obvious mistakes that people tend to commit while creating and managing their websites. These mistakes can lead to killing your brand's online credibility, very low search visibility of your website, getting sensitive data stolen from the database, and so on. The damage caused by committing these "sins" is very hard to recover from or sometimes irreversible.
Whether you are a web developer or a business owner managing your own website, this book will be a great help if you want your website to succeed over the internet. You don't need to be a tech-savvy person to understand the contents. Anyone with the basic knowledge of web terminologies should easily get valuable insights from this book.